The Pear Tree Fellowship February 2018
The Pear Tree Fellowship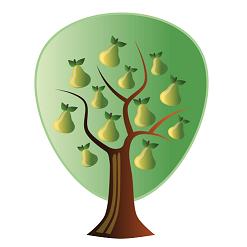 At our last Meeting in December we again had an opportunity to make Christmas Flower Arrangements thanks to the expertise of Jeanne and Madge. These were used in the windows of the Church over the Christmas period. Then it was time for the Christmas Tea and Mince Pies.
In January our Rector Charles had promised to tell us about his favourite place to visit - Lundy Island. Charles had brought a map to show us exactly the location. It is situated in the Bristol Channel on the West Coast of Devon usually approached from Ilfracombe. On his childhood holidays in Devon it had always intrigued him and he was 17 before he and his father finally got there on a Trip. The West coast is extremely rugged and the East less so as some beautiful Calendar pictures showed. There are seals off the coast and it is a popular place for Twitters to enjoy the unusual birds and the rugged country does encourage goats. It had also been the scene of several wrecks when the winds blew vessels off their course. Since then Charles has made several return visits and has also preached once in the Church but the Tavern seemed a popular place also.
On Tuesday 13th February we shall have a return visit of Jean and Pete Steele as they continue the story of their Australia and New Zealand trip last year. It will be nice to see them again.
Joan Waugh