206835 Able Bodied Seaman Thomas William Spicer RN
Died 4th January 1919, born 19th December 1882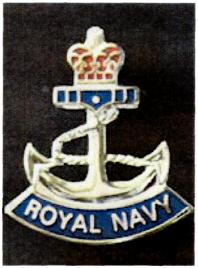 Thomas, known as Tom was born 19th December 1882 in Wallisdown, the eldest son of George and Kezia Spicer. He enlisted in the Royal Navy on 7th August 1899 aged 15, or so he claimed, for 15 years. During this time he served on numerous ships and towards the end of his 15 years, when based on the Destroyer HMS Osprey, Portsmouth, was photographed as a member of the rowing team. In the 1901 census he is on HMS Victory at Portsmouth serving as a Boy 1st Class. On March 30th 1907 Tom married Harriet Edith Sydenham at West Moors. Unfortunately Harriet died in 1911 leaving Tom with a young daughter, Edith who went to live with her grandparents at The Oaks, Barrack Road, West Parley. Harriet is buried in St Mary the Virgin Churchyard, West Moors.
When his contract expired he signed on again on 26th November 1915 for the duration of the hostilities serving on HMS Victory and HMS Excellent both at Portsmouth. Victory was used as a training vessel and in the early part of the 20th century the whole dockyard was named HMS Victory. HMS Excellent was berthed at Whale Island, Fareham Channel, and was used as a gunner training ship where Tom was busy as an instructor. In August 1918 Tom was examined by the MNS Board at Dorchester. This is probably one of the National Service Medical Boards set up to examine and grade men on their physical and mental condition. The Grades were 1 to 4 and Tom was judged to be Grade 4. This Grade included all those who were totally and permanently unfit for any sort of military service. He died on January 4th 1919, the family believe from the after effects of gassing, and is buried with Harriet at West Moors. A family member planted a Yew tree on the grave which is now a large mature tree, near the gate from The Avenue, West Moors.
Thomas is commemorated on the plaque at West Parley Memorial Hall.
Excerpts taken from Lesley Wilson's book
They shall grow not old as we that are left grow old.
Age shall not weary them nor the years condemn.
At the going down of the sun and in the morning
We Will Remember Them